Meet the Team at Your South Miami Compounding Pharmacy
Marco Drugs & Compounding delivers high-quality, customizable prescription and health solutions to patients. With the latest medical knowledge, we are dedicated to serving the people of South Florida for all their pharmaceutical needs.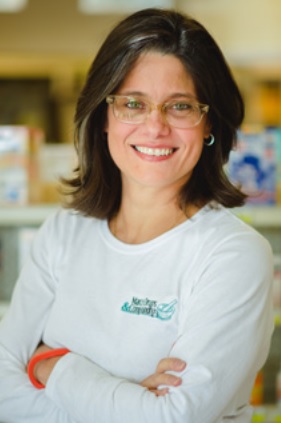 Sonia E. Martinez, R.Ph.
Compounding Pharmacist, Co-Owner
Sonia was born and raised in Caracas, Venezuela, where she earned her pharmacy degree in 1990.
Sonia became a pharmacist by accident-she started out wanting to become a computer engineer. However, the field was very competitive in the mid 1980s in Venezuela and she was not accepted into the program. Sonia had a friend who was taking classes to become a pharmacist and she asked her to come along. Her dad and maternal grandfather both had been pharmacists so she said, "why not", and entered the program. Half-way through the program she realized that she did not like it very much but transferring credits from one program to another is very difficult in Venezuela. Then her mom became very ill with cancer. Sonia wanted to drop out and take care of her, but her mom was focused on her finishing the program and becoming a pharmacist. The morning after she showed her mother that she had registered for the last year of the program, her mother passed away. Becoming a pharmacist was a must for Sonia, and a "Thank You" to her mother.
After her mother passed away in 1989, Sonia's family drifted apart and there was no glue to keep her in Venezuela. She saw an opportunity to come to the United States in late 1992. She came alone and made learning English her top priority. She watched lots of English speaking TV, radio and practiced all the time.
In October 1993 she started working for a major drug chain. Sonia studied at night and on days off to pass the Foreign Pharmacy Graduate Equivalency Examination (FPGEE) and later the state of Florida Pharmacy Boards. Sonia became a Registered Pharmacist in 1996, worked her way up the ranks and became a store manager. In 2006, she saw an opportunity, left the chain and bought the South Miami Compounding Pharmacy Marco Drugs, which is now Marco Drugs & Compounding.
Sonia Martinez has been elected for the third term to the Board of Directors of American Associated Pharmacies (AAP). AAP is a member-owned national cooperative, comprised of over 2000 independent pharmacies. Sonia's goal, as a pharmacist and owner of Marco Drugs & Compounding, is to strengthen the relationships with our patients and physicians. Thus, help and serve our community.
Her love of learning helps to acquire cutting-edge knowledge and approaches to the different areas of compounding, hormonal restoration and functional medicine for her South Miami compounding pharmacy.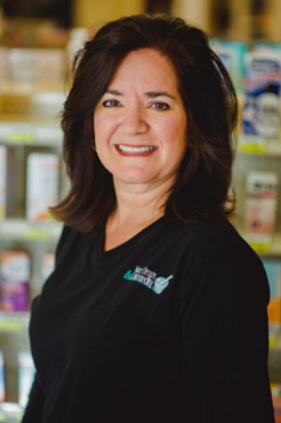 Ivette M. Suarez, LMFT, RPT
Running a South Miami compounding pharmacy was never the plan for Ivette, who first came to Florida thirty-two years ago to pursue her college education. After graduating with a Bachelor's and then a Master's Degree in Psychology, she worked as a Licensed Marriage and Family Therapist for Miami-Dade County for 14 years. She resigned from that job after having the opportunity of investing in and purchasing Marco Drugs with Sonia Martinez, the other owner and pharmacist at Marco Drugs & Compounding.
Ivette has always been aware of the importance of her role as a helper. Whether helping with people's mental or physical health, she enjoys what she does. At Marco Drugs & Compounding she helps at the counter, the lab, the floor, or wherever there is a need, but her most important role is to help Sonia run a successful South Miami compounding pharmacy.