Practitioners
At Marco Drugs & Compounding, we work openly and diligently with physicians to ensure that our mutual patients get the care that they need. These are the most commons areas of service.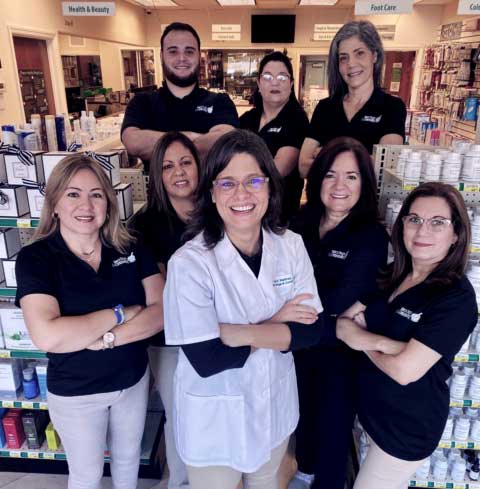 Dentistry
We are dedicated to meeting the unique needs of dental patients and welcome your questions. Our compounding professionals will work with you to find a solution to your patients' prescription needs. Examples of customized medications for dental care include:
Anti-Viral Lip Balms
Ketamine/Ketoprofen/Gabapentin gel
Ketoprofen/Cyclobenzaprine topical gel
Lidocaine/Prilocaine gel in plasticized base
Mucosal Bandages
Oxytetracycline/Hydrocortisone Suspension
Peruvian Balsam/Eugenol
Sucralfate Oral Adhesive Paste
Tranexamic Acid Mouthwash
Triple-Anesthetic gel – Benzocaine/Lidocaine/Tetracaine ("BLT")
Pressure Indicating Paste (PIP)
All formulations are customized per prescription to meet the needs of each patient. Please contact our compounding pharmacist to discuss the dosage form, strength, and medication or combination that is most appropriate for your patient.
Podiatry
Podiatrists, like all other health care professionals, encounter numerous problems that we can help solve using compounded medication. We commonly prepare unique formulations like topical pain management preparations to treat neuropathic pain, wound ulcers for diabetic patients, among others. That prescribers develop to meet the specific needs of their patient population. We will work with you to develop a treatment regimen that improves adherence and patient comfort.
Palliative Care
The skill and caring of a knowledgeable compounding pharmacist can complement a physician's abilities. Patients with chronic illnesses or who are nearing the end of life often require symptom control and pain relief. While every individual has a different experience, we strive to give comfort to patients by helping treat the following symptoms and conditions:
Pain Management
Nausea and Vomiting
Severe Constipation
Diarrhea
Decubitus Ulcers
Shortness of Breath
Anxiety
We work with physicians and caregivers to provide patients with comfort and dignity in their final moments.
Pain Management
At Marco Drugs & Compounding, we will help you find the solution to pain management that fits your patients' needs. For example, we can formulate topical and transdermal creams and gels that provide high local concentrations at the site of application (e.g. NSAIDs for joint pain) or in a base that allows for systemic absorption. With such customized medication, patients can avoid side effects that are associated with oral administration.
We work with patients and practitioners to solve problems by customizing medications that meet the specific needs of each individual. Please contact our compounding pharmacist to discuss the dosage form, strength, and medication or combination of medications that are most appropriate for your situation.
Pediatrics
Children pose many challenges when it comes to medication: they often resist taking the medication because they dislike the taste or texture, have difficulty swallowing solid dosage forms, or are fearful of injections.
Compounding allows pediatricians to bypass these challenges. At Marco Drugs & Compounding, we can compound oral medications into flavors and dosage forms that encourage children to take them. For example: we can make most oral antibiotics into rectal suppositories, Topical Treatment for diaper rash, we also we have created medications in the form of Fast Dissolving Tablets, suspensions, solutions, concentrates, freezer pops, gummy bears, and lozenges, all in colors and flavors that improve compliance.
Talk to our compounding pharmacist to learn more.
Sports Medicine
Our compounding pharmacy works with coaches, trainers, team physicians, and physical therapists to make sure their athletes stay at the top of their game! Adolescents, aged 13-15, account for the majority of sports injuries in youth. Tailoring treatment to each athlete's age and lifestyle is important when trying to promote healing and decrease the chances of repeat injury.
Marco Drugs & Compounding creates compound medications in topical dosage forms that are absorbed through the skin and provide relief directly at the application site.
Veterinary Care
Marco Drugs & Compounding also offers veterinary care. Sometimes our pets require customized medication to make life easier and improve compliance, just like humans do. By preparing medications that are easy to administer, we help pet owners and veterinarians care for their animals. Compounding allows veterinarians to prescribe dosage forms and strengths that suit each individual animal's needs.
We view compounding as a way to achieve better health for our pets. Working with veterinarians and pet owners, we help find solutions to common healthcare problems so that they can live long, healthy lives.
Get to Know Us
As a local compounding pharmacy, we think the best part of working for our community is getting to know the faces that come through our door. Want to learn more about who we are? Click here to read more.