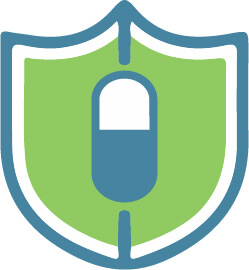 Family
Owned
Our family compounding pharmacy has served Miami and the surrounding communities since the early 1980s.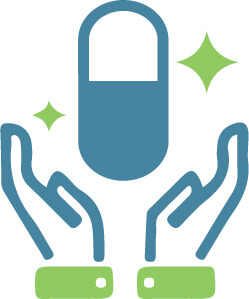 Old-Fashioned
Personal Service
Do you find the service at the chain pharmacy lacking? Let us treat you to service the way it should be.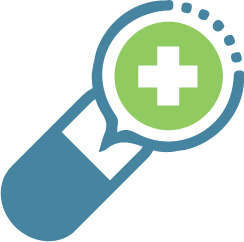 State of the art
pharmacy
The newest technology. The latest medical knowledge. The highest quality pharmaceuticals. Treatment that works for you.
We Offer Reliable Services
Whether you just need to refill a prescription, want to learn more about nutritional supplements,
or need a more personalized solution, Marco Drugs & Compounding has you covered.
Meet the Marco Drugs & Compounding Team
We've all got stories that show who we are, and we want to share ours with you. Get to know the team at your local compounding pharmacy below,
and be sure to say hi the next time you drop in.
As Featured in Miami's Community Newspapers
The Latest in Health News
Our Health News series provides you with the helpful, engaging information you need to keep yourself healthy.
Check out the latest here, and don't forget to sign up for our monthly newsletter.
What patients and providers say about Marco Drugs & Compounding
We strive to provide you with the best experience you've ever had at a compounding pharmacy, and we think you'll be impressed.
But don't take our word for it. See what people are saying about us here.
Pharmacies, are an important extension of a Physician's care! "Marco Drugs & Compound" goes far beyond that extension! There is no better care, anywhere! I've been to many pharmacies in... read morePharmacies, are an important extension of a Physician's care! "Marco Drugs & Compound" goes far beyond that extension! There is no better care, anywhere! I've been to many pharmacies in South Florida? This place, constantly excels! They are the true meaning of the word, "Pharmacy"! Marco's great staff, earn the distinction of being the very best in the business, on a daily basis! read less

By far the best pharmacy I've ever been too. Before the hurricane I needed to get my medicine, they worked with my insurance and already had it in stock. They... read moreBy far the best pharmacy I've ever been too. Before the hurricane I needed to get my medicine, they worked with my insurance and already had it in stock. They were supposed to close at 6. I was stuck in traffic and they actually stayed open til I got there. Amazing staff and reliable. Before I would go to CVS which is awful, they would never order the medicine on time or have it ready and always make it difficult with getting controlled medication. I LOVE THIS PHARMACY! read less

Great service! Friendly staff... I feel welcome when I come here....

tHE BEST BEEN SHOPPING THERE FOR 30 YEARS

Best customer service in Miami. You are contacted when your prescription is sent in, they work around your schedule to deliver your medications to work, home - wherever. They have... read moreBest customer service in Miami. You are contacted when your prescription is sent in, they work around your schedule to deliver your medications to work, home - wherever. They have the best prices in town, the nicest people to work with and make what can often be a difficult process simple and easy. Where were they the last 10 years of my life? read less
6420 SW 62nd Ave
South Miami, FL 33143
Mon - Fri 10am - 6pm
Sat 10am - 1pm